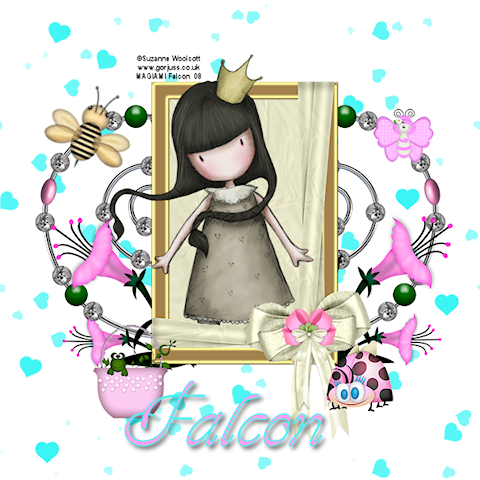 Tube of choice
Font of choice
Mask of Choice
Fairies Folly you can get the kit
Here
I used the beautiful artwork of Suzanne Woolcott
you can be purchase from
Here
Please do not use this tube unless you have a license to use.
Layers open a new image 600 X 600 (we can resize later)
Select frame copy and paste.
Select Magic wand click inside frame
Selections – Modify-Expand by 3
Select Cream paper 1-resize by 50% then copy and paste as new layer
Selections – Invert-delete, move below frame.
Select KW-pinkflower copy and paste –resize by 40%
Move to side of frame, check above for placement or use different element of choice
Duplicate –Image- Mirror
Add any other elements of choice.
Select KW beaded swirl and place below frame –duplicate – Image – Mirror
Add a drop shadow.
Add a new raster layer then flood fill with #3af5f4
I choose to use Vix Valentine Mask 13
Layers –New Mask Layer- New Image click on the mask you are going to use.
Merge- Merge Group
I used the font Aja
Drop Shadow
2
2
50
4
Add your © and your name or watermark. Resize and crop.
Save and your done!
I would love to see your result. Thank you for trying my tutorial
©Maree